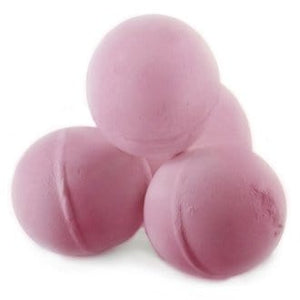 If you are looking for relaxing fizzy bath then take a look at our Ylang Ylang and Ginger Essential Oil Bath Bombs.  
They are great value. Each bomb weighs in at a 120-140 grams and contains essential oil blends to experience that relaxing aromatherapy bath. 
This bath bomb contains ylang ylang essential oils. Research has shown that the essential oil of ylang ylang can help relieve chronic stress and fight anxiety and depression by giving an uplifting feeling so you can imagine how therapeutic a bath with one of these bath bombs would be. 
Ingrediants
Sodium Bicarbonate, Citric Acid, Aqua, Butyrospermum Parkii, Cananga Odorata Oil, Zingiber Officinale Oil, *Linalool, *Limonene, *Benzyl Benzoate, CI 18050, CI 16255.*Naturally occurring in Essential Oils