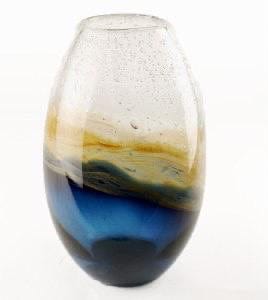 This handblown glass vase is ideal for flowers and will make the perfect addition to any home. Each vase is individually made which is perfect for those looking for a unique design.
All handblown glass will contain air bubbles due to the nature of the product.
-Measurements of handblown glass vase 15cm x 15cm x 25cm - measurements of handblown glass can vary slightly between vase.
-Great for home décor.